What do you get when you take two mobius loops, and glue their common edges together?
A Klein Bottle of course!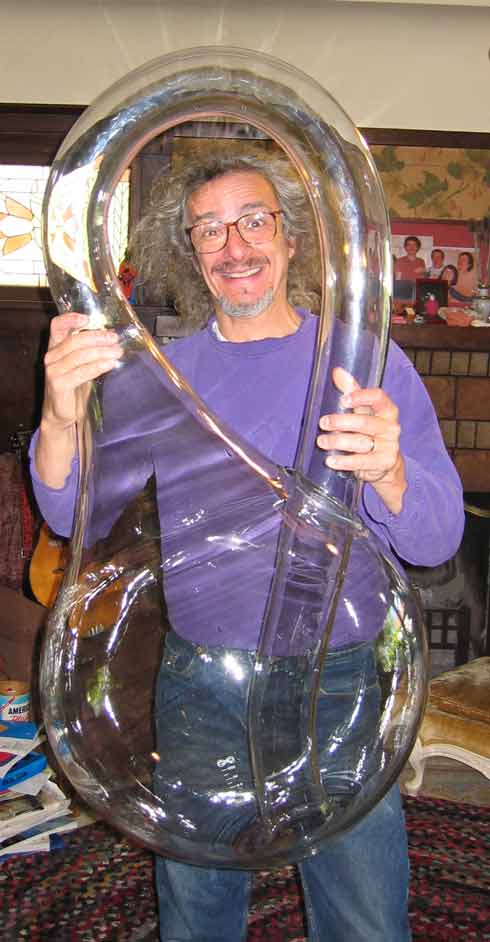 It has no volume, and it's inside is it's outside!
Would you like to own one of these "impossible" shapes?
you can buy them here!
http://www.kleinbottle.com/
A Genius named Clifford Stoll (pictured above) creates this mathematical art.